About us

So you wanna know who we are?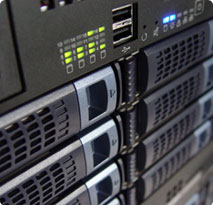 Well don't worry, because unlike some other hosts we have nothing to hide. Including the location of our data center, pictures, and more! In order to provide our customers with the best hosting possible, we have opted to host our servers with a local (Orlando, Florida) data center. At a higher cost to us, but same price for our customers, this allows us to provide exceptional support and some of the fastest hosting around. All of our services are delivered with guaranteed service levels and around-the-clock support. Our data centers are staffed with our on-site expert engineers and support technicians 24 hours a day, every day of the year. It is our own staff supporting our systems and services. Using the latest equipment and technology we proudly deliver exceptional service, support, and hosting solutions in our region and throughout the world.
Use the menu on the right for more information!
---
Comitment with our partners
After trial and error with many different equipment and software companies we feel we have choosen the BEST equipment and software available anywhere.
We have partnered up with cPanel and WHMCS to offer some of the BEST software around! Got a question? Let us know!

Live demo

View our demo site, try out some of our tools, and see what Host Tornado and cPanel can offer you.






Testimonials

You guys are awesome thank you so much for matching the price i find online!

Michael Bermudez

Thank you so much for helping us upgrade our website hosting! These speeds are fast!

Brooke Cheatwood